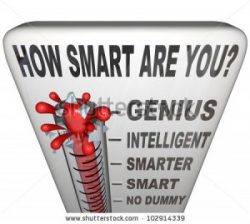 We all want to be intelligent, and we are never satisfied…
How come? How come we are never happy with ourselves, never happy with our results, our lives?
I have found, yesterday and today, that what we consider intelligence is wildly different from what it is, and having intelligence, intelligent behavior so misunderstood, is a big cause of us not being happy with ourselves.
Here is what I found… let's see if I can articulate it in a way that it can make a difference for you.
.
Continue on https://www.yourvibration.com/16086/intelligence/