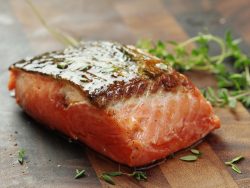 In sous vide style cooking you put the raw food in a vacuum sealed bag, immerse it in water with temperature comfortable for your hands, and let it cook for a while. How long? There are recipes on the internet…
My Human Design eating type, eating style is "separator". I am not allowed to mix foods in my meals. Why? I guess the original humans didn't… Or maybe my stomach is weak and can't figure out what to do with mixtures.
My be it is like a juggler who says: one thing is OK, two is a mess…
And because I am in the process of tricking death that was ready to take over back in August, and I am escaping in one inch at a time, being rigorous about my eating type seems very important.
How do I know when I made a dietary mistake? You don't want to know! Oh, you do… the undigested mix tries to come back, causing me distress, sleepless nights, an