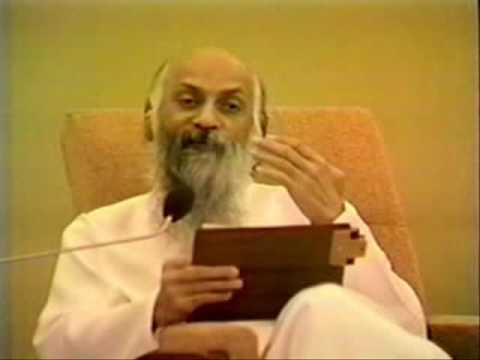 I like Osho. I have learned a certain way of looking at things from Osho. He has said things I would have never considered: he could see those and I could not.
I don't agree with a lot of what Osho says, but that doesn't say his stuff is not good… it is good stuff… I don't think it can make a difference… It leaves you to deal with the hard stuff alone, and you won't do it. Too bad… 🙁
Insomnia is not a disease. Insomnia is a certain way of life.
Man is made by nature to work hard for at least eight hours. Unless he works hard for eight hours he does not earn the right to have a deep sleep. And as a society grows richer, people are not working hard. There is no need; others can work for them. The whole day they are doing small things which they enjoy doing, but it is not hard work like that of a stone cutter or a woodcutter. The body is made so that after eight hours of hard work it naturally needs to fall into sleep to rejuvenate its energy. But it seems difficult…you have earned enough money and still you are chopping wood for eight hours? Then for what have you earned all that money? It seems stupid. You could have chopped wood even without becoming a millionaire.
So if fifty million people in America are suffering from insomnia, that simply means these are the people who are not earning the right to sleep. They are not working to create the situation in which sleep happens. You cannot find fifty million people in a poor country…you cannot find five people.
.
Continue on https://www.yourvibration.com/10648/osho-on-insomnia/