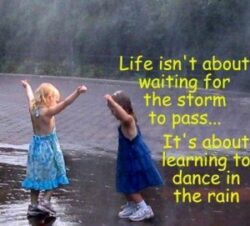 My horoscope said this today:
VIRGO (Aug. 23-Sept. 22): Will you be the difficult wizard, Virgo? Please say yes. Use your magic to summon elemental forces that will shatter the popular obstacles. Offer the tart medicine that tempers and tests as it heals. Bring us bracing revelations that provoke a fresher, sweeter order. I know it's a lot to ask, but right now there's no one more suited to the tasks. Only you can manage the stern grace that will keep us honest. Only you have the tough humility necessary to solve the riddles that no one else can even make sense of.
That is really weird timing, because for the past day I have been wondering if I am out of step with the direction society, you, want to go and therefore I am out of step with life?
.
Continue on https://www.yourvibration.com/17524/it-takes-two-to-t