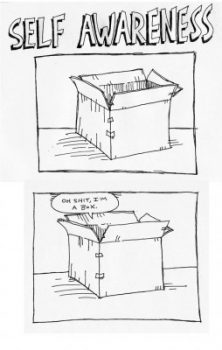 Note: I could not find any pictures that would illustrate this principle or distinction, sorry. The illustrations are for simple self-awareness, or self-delusion, but they are funny… so enjoy. Sophie
I thought I was going to have a domestic day, you know laundry, dishes, stuff… and watch myself, my emotions, and have a good old time.
It's Saturday, and the weather is gorgeous. My neighborhood is even prettier in the fall than in the summer: you can see far and the contrast of the blue sky and the rusty color of the leaves is really beautiful.
The thought: "I could actually be happy" cured and hung in there for a few minutes. I made myself a nice cup of tea, and checked my email.
There was a note there from Youtube that I have a comment on my "Why are Jews smart?" video, so I went to check it out.
.
Continue on Posted on by Sophie | Leave a comment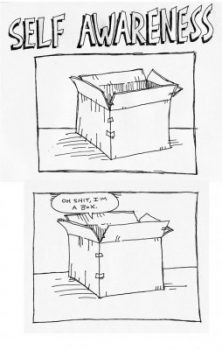 Note: I could not find any pictures that would illustrate this principle or distinction, sorry. The illustrations are for simple self-awareness, or self-delusion, but they are funny… so enjoy. Sophie

I thought I was going to have a domestic day, you know laundry, dishes, stuff… and watch myself, my emotions, and have a good old time.

It's Saturday, and the weather is gorgeous. My neighborhood is even prettier in the fall than in the summer: you can see far and the contrast of the blue sky and the rusty color of the leaves is really beautiful.

The thought: "I could actually be happy" cured and hung in there for a few minutes. I made myself a nice cup of tea, and checked my email.

There was a note there from Youtube that I have a comment on my "Why are Jews smart?" video, so I went to check it out.

.
Continue on Posted on by Sophie | Leave a comment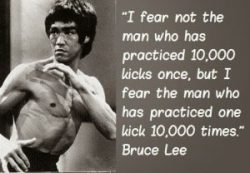 I am on my eighth round of the 67 steps.

Obviously I am following what I learned when I was nine: you can spend a whole vacation reading a book, or a lifetime listening and working with 67 audios and not get bored with it.

Or the way Bruce Lee says the same thing: I fear not the man who has practiced 10,000 kicks once, but I fear the man who has practiced one kick 10,000 times.

I have grown more in these 19 months than in any similar period in my life.

But…
Most people I watch are not present to what they are doing: it is habitual, which means mindless, stuck, plateaued.
.
Continue on https://www.yourvibration.com/38313/consistency-winning-capacity/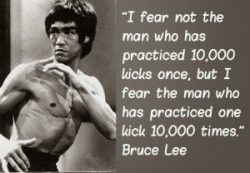 I am on my eighth round of the 67 steps.

Obviously I am following what I learned when I was nine: you can spend a whole vacation reading a book, or a lifetime listening and working with 67 audios and not get bored with it.

Or the way Bruce Lee says the same thing: I fear not the man who has practiced 10,000 kicks once, but I fear the man who has practiced one kick 10,000 times.

I have grown more in these 19 months than in any similar period in my life.

But…
Most people I watch are not present to what they are doing: it is habitual, which means mindless, stuck, plateaued.
.
Continue on https://www.yourvibration.com/38313/consistency-winning-capacity/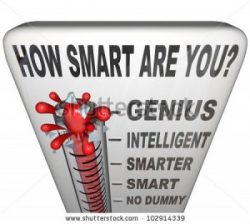 We all want to be intelligent, and we are never satisfied…
How come? How come we are never happy with ourselves, never happy with our results, our lives?
I have found, yesterday and today, that what we consider intelligence is wildly different from what it is, and having intelligence, intelligent behavior so misunderstood, is a big cause of us not being happy with ourselves.

Here is what I found… let's see if I can articulate it in a way that it can make a difference for you.

.
Continue on https://www.yourvibration.com/16086/intelligence/