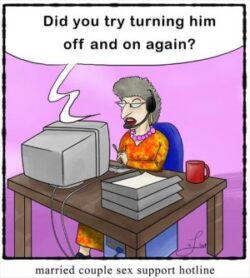 It's Tuesday, my "errand" day. I found myself in a great mood today. In fact I've been in a great mood for a few days now. Maybe because I am sleeping better since I changed my diet.
Either way, I was observing a guy standing around in a product isle, just looking at stuff. I joked around, and we started to talk.
Turns out that he is Slovakian, and his mother cooked Hungarian… great topic, by the way. You want to talk to someone: food is a good topic… lol.
Emboldened by the conversation I asked if he eats breakfast. "No, no time," he said. "That's why you have this big belly" I pointed at the barrel size midsection of this guy. Yeah, he said. "My mother says that I should chase after young women" he said laughing, but if I catch them… and he made a face I could not misunderstand.
.
Continue on https://www.yourvibration