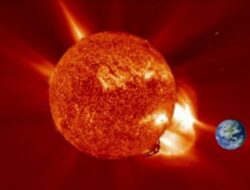 If you haven't been feeling well… if your water is losing its coherence…
Here is another example of the limited perspective of the human mind…
I have never really thought of solar storms, solar flares, as effecting humans…
But, it seems, that we have been effected to that phenomenon, us, Earthlings, and it effects our water-filled bodies, and of course our drinking water.
It won't last forever, so just hang in there.
Hang in there… I am doing the same.
OK, now it is next day, and I have gleaned a few insights:
if you know why you feel like crap, it is easier to bear.
If you are hydrated, on the cell level, it is easier to bear the jerking of the solar energies
If you play the Coherence Audio in your space, the water's coherence isn't lowered that much… and you can be more hydrated.
Special offer: If you are my Facebook Friend, you can hav