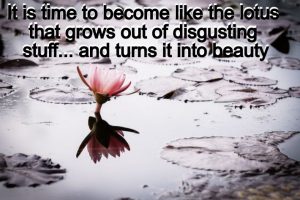 I just slashed my finger for the third time this morning. I will have a hard time muscle testing for a bit… Here is what happened:
Last night in bed I spent a lot of time looking at a deluge of memories of things I did that I am ashamed of.
They came, vividly, fast and furious, things I have long forgotten, things I am not proud of.
I resisted the temptation to explain them away, I resisted turning away. I resisted saying they are wrong.
.
Continue on https://www.yourvibration.com/54871/night-spent-lot-time-deluge-memories/